Workers Whips - Dave's Civic
IT's JDM YO! Despite the consistent torque and rust jokes that float around the office throughout everyday of our life here at POTN headquarters, certain members of staff including myself persist with the Honda VTEC Love. This Edition of Workers Whips is yet another Civic, yes you read it right, another Honda! They maybe a bit like Marmite but this little VTEC Beast has got itself a little bit of a social following and deserves a spot on the blog.
SO HERE WE HAVE IT, DAVES CIVIC.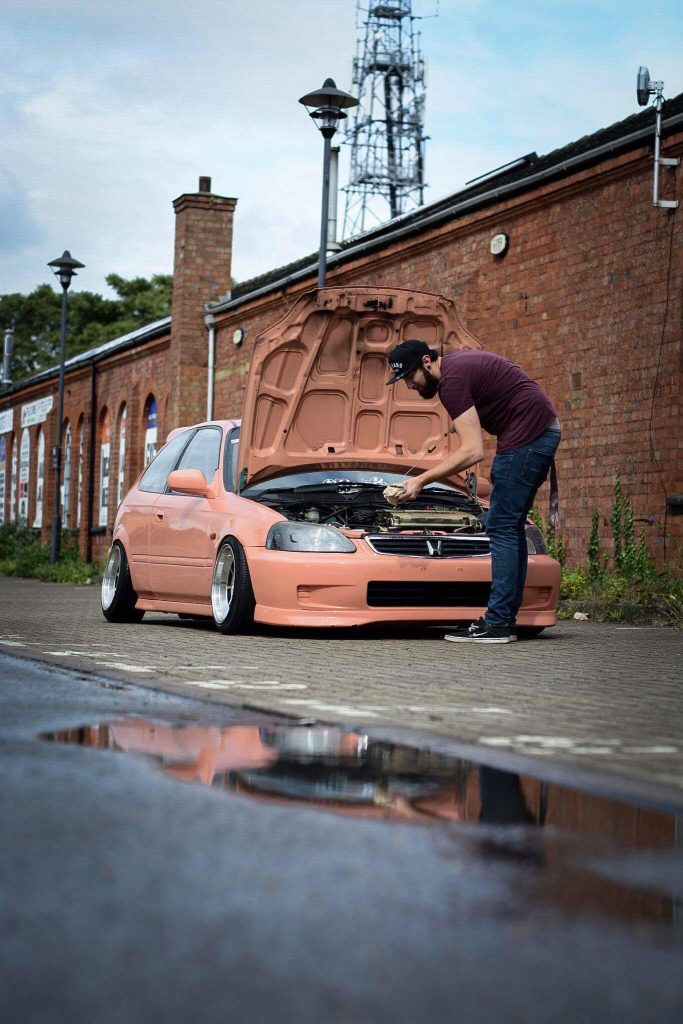 What model of Civic do you have?
My little Civic is a ej9 1.4 from factory ( It definitely doesn't have a B18 in it :P)
WHAT MADE YOU CHOOSE THE CIVIC? (I MEAN IT'S A VERY INTERESTING COLOUR?)
I have always liked Civics, there is something about hitting 9000RPM it just doesn't get old (in your 1.4?, definitely not a B18?)
WHAT'S THE MOD LIST?
Rota Bm8's 15 x 8 ET0 all round.
AP coil-overs.
Skunk2 lower control arms.
Skunk2 rear camber arms.
Skunk2 front camber arms.
Custom straight through. (like to keep it quiet for the neighbours?)
Done the usual debadging.
It's had a full respray in the intersting salmon/peach/pink.
EK9 headlights and front and rear lips.
Maybe some engine work.
Avenue Performance steering wheel.
I'm sure there is more that I've forgotten.

HAVE YOU ALWAYS BEEN INTO CARS?
Been into cars since the discovery of the little car matt every child had! (Everyone loves that! still got mine!)
ANYTHING ELSE PLANNED FOR THE WHIP?
I'd like more power, always trying to follow the 'scene' but it's forever changing. I always play with the idea of boost but very unsure.
I would like to look at 9″ but I have had so many Rotas not I am not sure on what model to go for.
DO YOU ALSO GET FED UP OF THE VTEC JOKES?
I dont't get fed up, I find them funny and often start the joke myself. nobody likes getting beaten by a Honda.
So there we have it the Vtec loving, peach looking Civic that belongs to Dave. If you want to know anymore about the Civic please don't hesitate to get in touch message or us email sales@potn.co.uk