VTEC Kicks In! The All-New Type R Gets the Eibach Treatment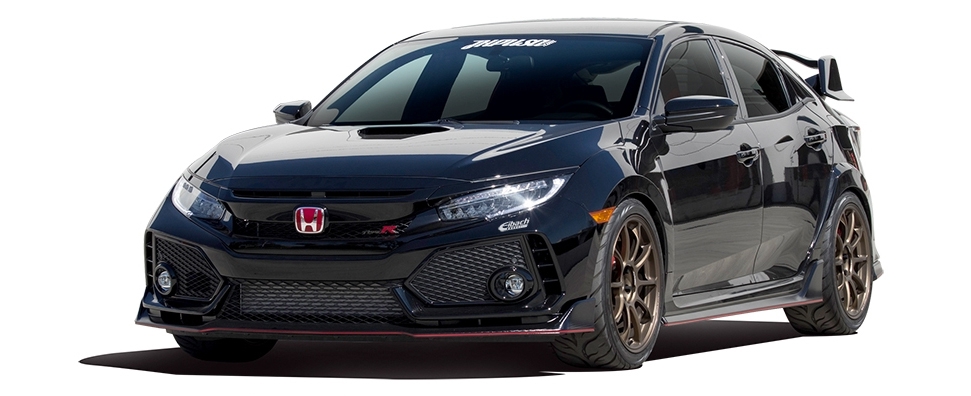 VTEC Kicks In! The All-New Type R Gets the Eibach Treatment

Honda Civic Type R 2017 | Eibach Performance Pro-Kit springs.
Can you imagine it? You have just purchased your brand new Honda Civic with the Type R badge encrusted on the grille. With more power out of the box then any Civic before! I would sit in the drivers seat feeling empowered, proud and probably a little scared. I have found over the years being in the industry and knowing the car scene that Civic owners are loyal to the maker, having usually followed the Civic design from 'EG's' to 'FN's'. Now let's face it there was a high chance you had a 3inch exhaust, coilovers, no interior and bucket seats, but then you did something amazing. You purchased this! A much more refined beast and you want to know where to start.
Eibach Pro-Kit is the perfect answer, frequently found on street cars and race teams alike. Eibachs Legendary Pro-kit spring dramatically improves the vehicles performance and appearance. Lowering the centre of gravity, reducing squat during acceleration and body roll in corners and excessive nose dive under braking. It is the best place to start. The PRO-KIT also reduces excessive fender-well clearance, making your car look just as hot as it performs. Soon to be landing in the UK so keep your eyes peeled on the POTN powered site www.EibachShop.co.uk.
" Every Eibach PRO-KIT is designed and tested by suspension engineers and performance driving professionals, to deliver aggressive good looks and high performance handling, without ever compromising safety or ride quality. By using our proprietary, progressive spring design, PRO-KIT provides the ultimate balance to take your passion for driving to a whole new level."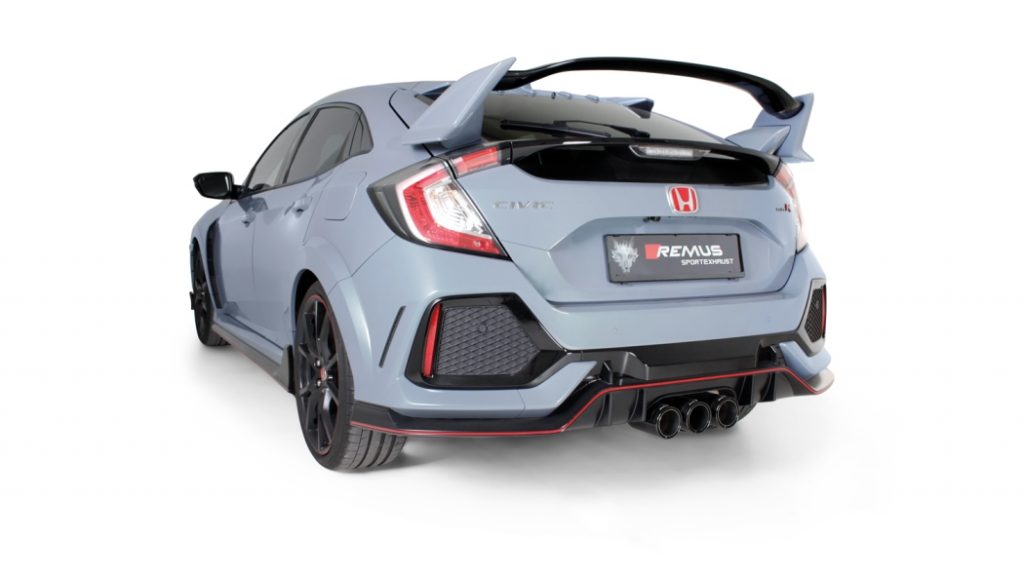 Honda Civic Type R 2017 |  Remus Cat-Back Exhaust.

If this isn't enough Remus has your back. The 3 tipped system that comes on the Civic has definitley become a bit of a Marmite love it or hate it amongst potential customers.
The guys at Remus Exhausts have kept the tri-design and given it the wolf treatment, Making it a big LOVE from us. The cat-back system is perfect when set up with the sound controller giving you the chance to change the sound with your mood at the swipe of your finger by using the bluetooth controlled app.
Remus Exhausts Civic FK8 From as little as £1154.40  Shop Now 
So get the perfect set up now and shop through POTN.co.uk