POTN Hosted an i30N Meet!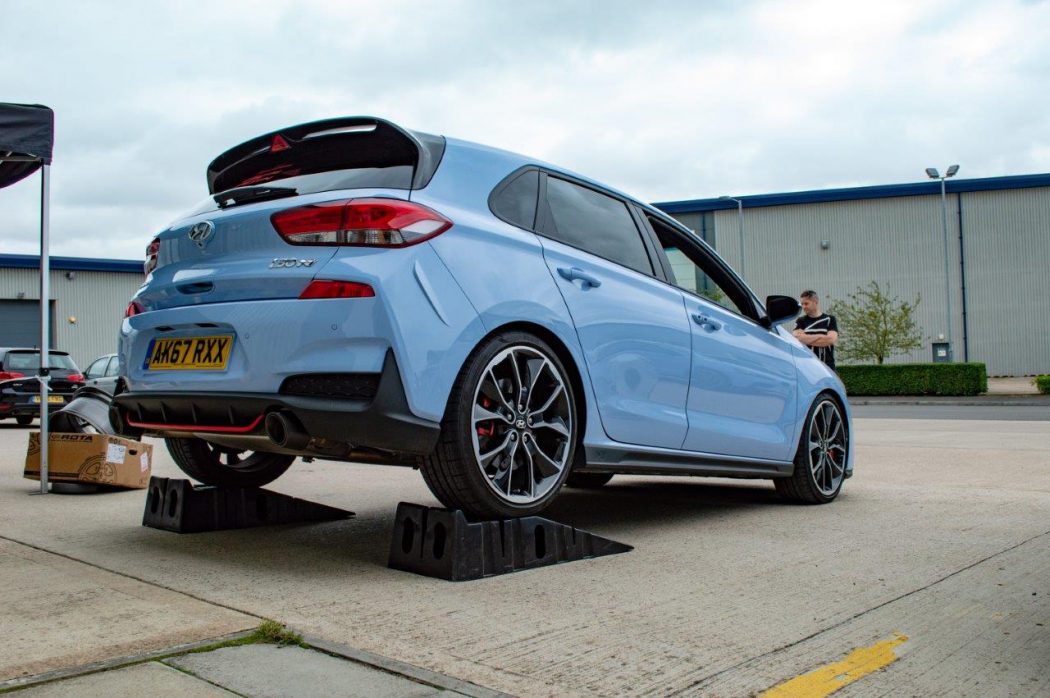 POTN Hosted an i30N Meet!
August the 19th at POTN.co.uk Headquaters, the clock is about to tick 11am and it's cloudy the wind is picking up and we're fighting off the rain with hopes of sunshine. We're about to host our first i30N meet maybe the first in the country! We got out some display products for the crowds of people that will be passing through the gates.
4 hours later and what a day! We had 6 passionate i30N owners attend all with the latest Hyundai hatchback that is blowing the car industry into a storm. You could clearly see every owner had spent a lot of effort getting the cars ready with the smell of wax and polish in the air, we nearly had every colour attend with only a Red missing.
Of course we had our own i30N out running the best products on the market for them.
We got in a handful of Rota Wheels the 18 x8.5 Rota Force, 18 x 8.5 Rota ProR if a smaller size took your fancy, then the 19 x 8.5 Linea Corse LC818 and then the much loved 19 x 8.5 Rota Ar10 which is brand new to the UK and available from us at ROTASHOP.
If you want to know more about or i30N we did a blog post when we got the car, check it out https://www.potn.co.uk/potn-car-hyundai-i30n-performance/Here is a little video we did of the event.
V
If you want to know about what we offer then check out the Shop now tab at Potn.co.uk, where you can find the full list of our sites and brands we offer.