The Greatest Competition Cars to have Used Pipercross Filters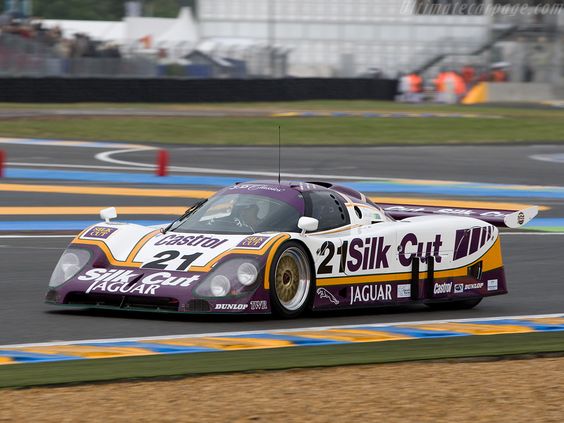 The Greatest Competition Cars to have Used Pipercross Filters
Pipercross has been at the sharp end of automotive induction and filtration system design for a long time now, long enough for our products to have been utilised by some of the finest competition cars of all time. From Group B rally weapons to thumping '80s F1 beasts, Pipercross hardware has had a hand in countless victories over the years, and even a fair few championship successes. This then is our list of the finest Pipercross-shod race and rally cars.
Jaguar XJR-9 Group C 1988
While it's true that Group B is the best know mid '80s motorsport category thanks to its tragic ending, there's a strong argument to made that Group C, the predominant category in endurance sports car racing at the time, was every bit as spectacular. The rules governing the series strictly governed weight and fuel consumption, the latter allowing big, naturally aspirated engines like the bellowing V12 (complete with Pipercross hardware) in the big Jag to face off the small turbocharged units that had proved so devastatingly effective at the tail end of the '70s.
Jaguar entered Group C racing in 1984 but it took a full 4 years before the race team, now run by Tom Walkinshaw's legendary TWR operation, to build a car fast and tough enough to claim the ultimate prize in endurance racing, the Le Mans 24 Hours. 1988 marked the 31st anniversary of Jaguar's last win at La Sarthe and the team had pulled out all the stops in order to give the likes of Porsche and Sauber-Mercedes a kicking, though a win certainly didn't look especially likely after qualifying when the Porsche 962s occupied the top 3 spots on the grid! Things picked up as soon as the lights went out though, with the XJR-9 of Jan Lammers up to second by the end of the 1st lap, rising to 1st by the end of lap 7. From there the team battled a number of gearbox gremlins to come home first, ending Porsche's 8 year domination of the event in the process.
TVR Tuscan Speed Six 1999-2006
It's hard to not love TVRs – their big, brash and basic makeup is hugely endearing…as long as you're not the one tasked with keeping the Blackpool beast under control! The firm hit a rich vein of form in the late '90s and was able to churn out a number of old school, obscenely powerful machines, the Tuscan being one of the best received. Powered by a variety of straight-six engines (a chopped down version of the Cerbera Speed 12's insane V12) making between 360bhp and 400bhp, the Tuscan was a truly analogue sports car, one that did without such fripperies as traction control and ABS. Pipercross induction systems were fitted to the majority of Tuscans produced between 1999 and 2006, with the whole range receiving a fairly in depth series of revisions in 2005, the majority aimed at making the car a more stable thing to drive at the ragged edge.
Williams FW08C 1983
Without doubt one of the most significant cars in the history of both Williams and Pipercross, the FW08C was a development of the FW08 which had taken Keke Rosberg to the 1982 Drivers' title, and was the naturally aspirated Cosworth DFV's last stand against the rising tide of turbocharged rivals.
1983 saw ground effect skirts banned and the Williams FW08C given a flat floor, something in line with the rest of the field. It was a tricky year for Rosberg and team mate Jacques Laffite, the naturally aspirated car simply outgunned by Renault, Brabham and Ferrari, but it didn't stop the Finn from giving it a damn good try! His finest race that year (quite possibly the greatest of his career) was Monaco, a race which favoured the instantaneous power delivery of the DFV and its grippy Goodyear rubber. Rosberg's decision to start a damp wet race with slick tyres was an inspired one, and it wasn't long before the drying track came to him and he was able to scythe from 5th on the grid to 1st by the end of the first lap. He never looked back and took a commanding victory, one of the last for the DFV in F1. The icing on the cake? He did it all with a horrific virus that threatened to end his race and reduced him to a shivery, sweating mess by the time he reached the flag…having lapped all but 4 cars.
Lotus 340R 2000
Colin Chapman supposedly lived by the mantra of 'simplify and add lightness,' and it's is a saying that's certainly served the Norfolk concern well over the years. The ultimate embodiment of this philosophy was 2000's 340R, a specially created version of the Elise devoid of fancy extras like a roof, boot, side windows and a radio. Powered by a fettled version of the Rover K-Series 2.0 16v (one fitted with one of our most advanced induction systems at the time), the 340R might have only made a modest 187bhp but its light weight (a mere 701kg) meant that it could complete the 0-62mph dash in a mere 4.4 seconds, while its handling was sublime – just as you'd expect of a car hailing from Hethel!
Colin McRae's Ford Focus WRC 1999-2002
The replacement of the Escort by the Focus in the WRC heralded a brave new world for Ford's rallying programme, one which would now be run by Cumbria's M-Sport operation instead of Essex based Boreham. Ford set about winning by bringing out its check book and waving it around, luring 1995 WRC Champion Colin McRae away from Subaru for a then record breaking sum of six million pounds spread over 2 years, then giving Malcolm Wilson and the rest of the M-Sport team everything they could want to turn the Focus into an Impreza-basher. Powered by a 2.0 turbo making an FIA mandated 300bhp, the Mk1 Focus also sported a seriously trick Pipercross carbon fibre induction system, one developed specially for this application.
1999 saw the new car make its competition debut in Monte Carlo, an event McRae never truly got the measure of and never really enjoyed. That year was no exception, as the leading Focus was unceremoniously booted out post-event thanks to an illegal water pump, though McRae made up for this with wins on the Safari Rally and Rally Portugal. The Focus might not have been able to take McRae to another WRC title (it did come agonizingly close in 2001) but it did bring him the last victories of his WRC career.
MG Metro 6R4 1985-1986
Sometimes a competition car doesn't have to be an all conquering beast to be considered a great, and this is most certainly true in the case of the Metro 6R4. The history books show that the Metro's best result was actually 3rd place on the 1985 RAC rally, its competition debut, but to judge this fantastic car on stats alone is to do it a grave injustice.
Austin Rover was late to the Group B party and gambled on building a large, naturally aspirated V6 to trump the smaller turbocharged offerings favoured by rivals. Had the 6R4 debuted a few years earlier then this gamble may well have paid off as the big, nose-heavy Quattro suffered from chronic turbo lag and a smattering of reliability issues, but by 1985 the game had moved on. Special, high octane fuel had allowed power outputs to rise above 450bhp, while the use of supercharging (Lancia's Delta S4) and anti-lag (Peugeot's 205T16) had managed to bring lag down to something approaching an acceptable level. This meant that the plucky little Metro with its Pipercross induction system was destined to never win a WRC round, but it was always a fan favorite and sounded utterly brilliant. Thanks to its more modest power output it was granted a stay of execution when Group B was banned at the end of 1986, meaning it continues to compete to this day! You might say the 6R4 had the last laugh after all…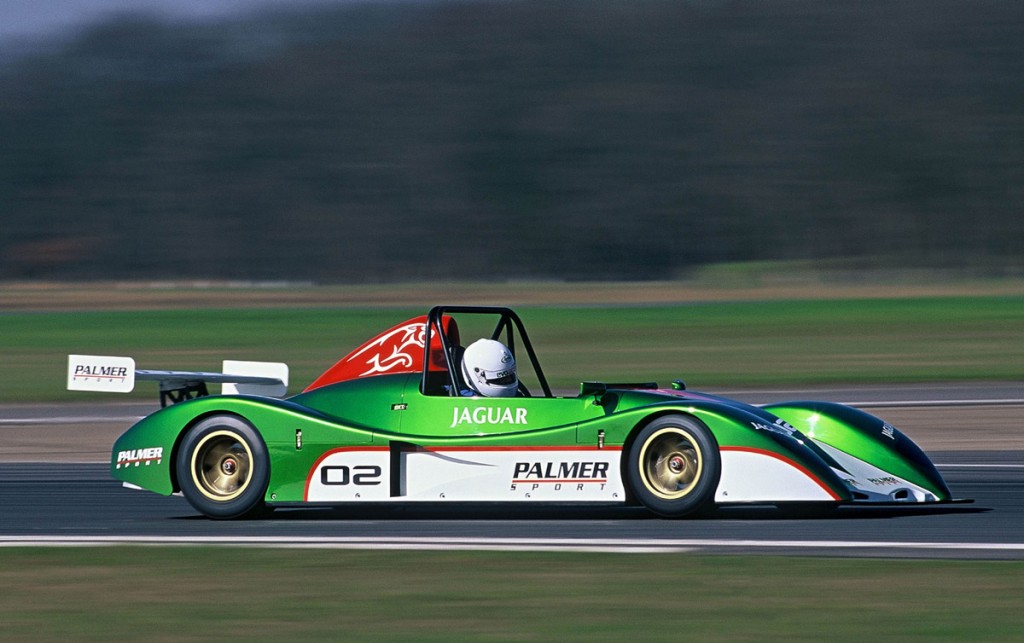 Palmer Jaguar JP1 2001
The result of a tie-up between Jaguar and former F1 driver Jonathan Palmer, the JP1 was a lightweight, road legal race car that debuted years before the sector was popularised by the likes of Radical and KTM. It was powered by a re-worked and de-restricted version of the Jaguar X-type's V6 petrol that made 277bhp, with a hyper-aggressive sequential gearbox just in case you forgot about its motorsport roots! That V6 was only able to delivery quite as much shove to the rear wheels thanks to a bespoke Pipercross induction setup, one that funneled air into the rev-happy motor at an impressive rate.
Toyota Land Cruiser Paris Dakar 2012
Few other motorsport disciplines ask more of an air filter than off road rally raids, and the most gruelling rally raid of all is undoubtedly the Paris-Dakar, an event that's been held in South America since 2009 due to safety concerns. The rally forces competitors to tackle sand dunes, mud banks, rivers, mountains and much else besides, so the potential for an engine to ingest dust and other unwanted detritus is obvious, hence why our decades of experience is in such high demand. Pipercross provided Toyota's Land Cruisers with multi-layered foam filters for multiple Paris-Dakar assaults, helping the firm to a handful of respectable finishes in the process.
Nissan DeltaWing 2012
Rarely has a car caused such a stir as Nissan's DeltaWing, an utterly odd design that seemed to defy all conventional logic as to what a race car should look like. Developed to be as lightweight and aero-efficient as possible, the DeltaWing's small front cross section allowed it to slice through the air in a manner its more conventional rivals couldn't hope to replicate.
A protracted and at times contentious development process has seen the initial concept spawn a number of distinct iterations, Nissan's Le Mans version being the best known and the one shod with Pipercross products. Powered by an RML-built 1.6 inline four making 300bhp, the 500kg DeltaWing first broke cover in the run up to the 2012 Le Mans race and caused much fanfare thanks to its odd appearance. It was able qualify 29th with a time of 3:42.61, though accident damage forced it to retire after just 75 laps.
Motorbase Ford Focus BTCC
The Next Generation Touring Car regulations have well and truly revitalized the British Touring Car Championship in recent seasons and the series is now in rude health, almost as well supported and well loved as it was in its '90s Super Touring heyday.
The switch from screaming 2.0 NA engines to thumping 2.0 turbo motors, available 'off the peg' from a variety of specialist engine builders, has served to level the field somewhat, and a number of leading teams have opted to install Pipercross filters atop their stunningly engineered throttle body setups, Motorbase being a case in point. The team has campaigned Focus NGTC cars in recent seasons and has enjoyed much success, with drivers Matt Jackson, Arron Smith and Andrew Jordan having all clambered from their respective cars to the podium at one time or another.