Taking Liberties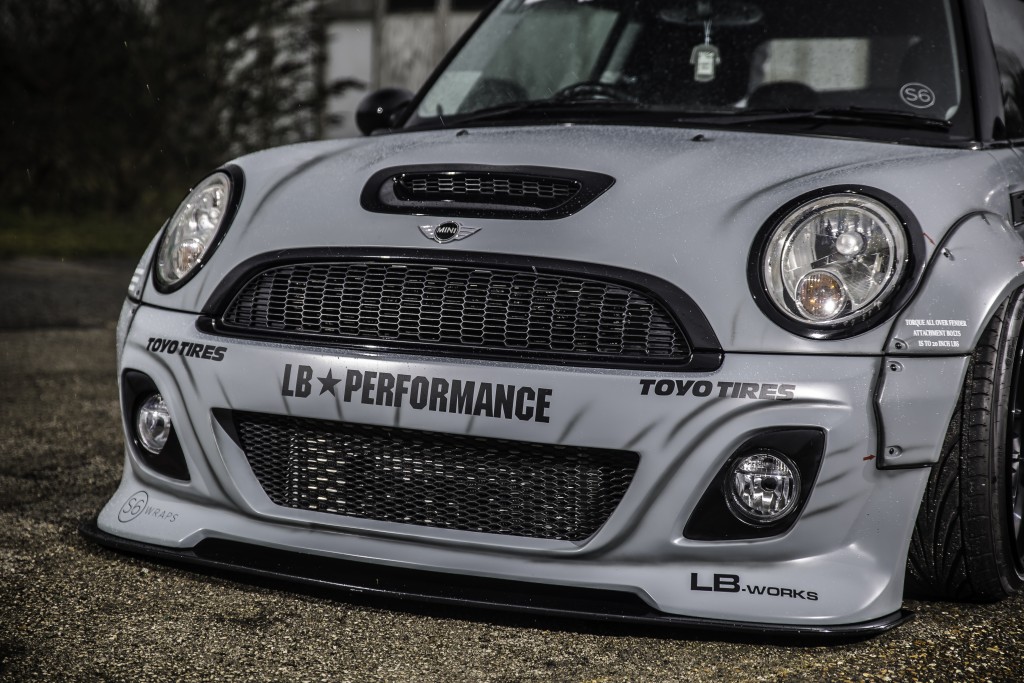 Cast your mind back, if you will, to the tail-end of the last century, the end of the '90s, and, in car terms at least, a very different world. VW had just announced that it was planning to re-boot the Beetle and that the car would be based on the then current Mk4 Golf. The motoring press went into meltdown, the general public went into raptures at the very prospect of a new 'bug,' and it was a certified hit the moment it appeared on the forecourts. The rest, as they say, is history. The new Beetle wasn't just a landmark car for VW though, it sent shockwaves through the automotive industry and kick started a trend that's still with us and shows no sign of slowing; retro inspired cars.
You might wonder why we've begun a feature focussed on a BMW Mini by discussing a direct rival from another firm, but the Beetle can claim to have paved the way for the Mini – even if it's generally acknowledged that BMW did a better job of rebooting its classic than VW did. Of course the Mini is now well on the way to cult classic itself, a trend no doubt helped by its range of brilliant engines, excellent handling and the car's popularity within the tuning community. This popularity means that modified Minis aren't exactly a rare sight, though we're willing to bet the one you see before you, one that's been built by The Performance Company (TPC), is the most extreme you've clapped eye upon so far. The reason for this is largely down to the Liberty Walk bodykit it now sports, a company that's built its success on being able to sell some of the maddest kits anywhere in the world.
"There's a lot to love about the Mini, no doubt about it," explains Matt Wootton, General Manager of TPC. "The only problem is that they're so popular and certainly not a rare sight, so we decided to do something about it, to try and make our one stand out from the crowd as much as possible."
The kit in question is actually called the Liberty Walk Stance Works kit. Like all of LW's creations, the kit bristles with aggression and barely restrained menace; there's a deep, ground-hugging front bumper, a surprisingly restrained rear wing, and arches cavernous enough to house half a dozen families in, or, if you prefer, some impressively wide wheels. Actually fitting a LW kit is a fairly involved and invasive process, one that requires the OE Mini arches to be painstakingly cut back and then teased flat. This allows for the new LW material to be equally carefully grafted onto the bodywork.
"Fitting these kits properly takes a lot of work, and that's purely down to their extreme nature," recalls Matt. "We just took out time, were ultra-careful with each and every step…and made sure to live by the mantra 'measure twice, cut once."
Of course there's no point going to so much bodywork effort only to run standard wheels and paint, and it didn't take all that long for some suitably wide alloys to find themselves bolted to the Mini's hubs.
"In the end we went for forged 3SDM three-piece alloys, their 3.01FX series. These are 9.5×17in all round and have super aggressive offsets; ET0 at the front, and ET-9 at the rear. They look right at home now, but we wouldn't have had a hope in hell of fitting them were it not for the Liberty Walk kit."
The exterior was then finished off with a surprisingly subtle, 'Battleship Grey' wrap, with airbrushing by Foz's Airbrush Projects. Ok so subtle might be overselling it slightly, but when your Mini is wide enough to make Ferrari Testarossa drivers mumble and mutter to themselves about 'everyday practicality' and 'navigating village side-streets,' it doesn't really matter.
The kit has the effect of making the Mini look about as wide as it is long, an over-square car, if you will. It also meant that the standard engine was never going to cut the mustard, not with that much over the top aero outside. Luckily for all concerned, the 1.6 lump found in the Mini is eminently suited to tuning, while it goes without saying that the chaps at TPC know a thing or two about making engines produce more power than their manufacturers' originally intended.
The team started off by assessing the potential of the OEM turbo setup, soon concluding that the standard blower would be all but out of puff if pushed much further. This explains why you'll now spot a hybrid unit from Turbo Technics nestled next to the block. Other elements of the forced induction system were uprated at the same time, hence the Forge Motorsport Blow Off Valve and Front Mounted Intercooler, while a Pipercross filter and Remus Valved exhaust handle the induction and exhaust side of things respectively. The OEM ECU was then given a remap by the boffins at Motech Performance, resulting in massively hiked performance across the rev range.
"The aim was to give the car enough power to match its extreme looks," says Matt. "We didn't want the kit to be 'writing cheques that the engine couldn't cash,' basically."
Anyone brave enough to jump into this snarling buzz-bomb of a Cooper will be treated to a dose of race car chic, Matt and his team having gone to great lengths to make the interior mimic the exterior. Cobra's universally loved Nogaro bucket seats have been made that little bit cooler by the addition of custom Liberty Walk and TPC embroidery, while timeless window tints courtesy of O.G Tinting Northampton keep the car cool and unwanted outside attention to a minimum.
The icing on the cake? That's most certainly the AirREX Digital Air Suspension setup, all carefully wired in by iKustoms. A suitable reduction in ride height is de rigor for almost any modified car you care to mention, but factor in a Liberty Walk bodykit and it becomes truly essential.
"We plumped for an air setup purely because they're so practical. It means that the car is a far more useable prospect on a daily basis, helps prevent the kit from getting damaged on slopes and speed bumps, and allows it to 'lay frame' at the push of a button, so what's not to love?"
What indeed. When all's said and done this is one of the most extreme Minis anywhere in the world, yet one that still manages to retain much of the everyday practicality that's made these cars such a hit with the wider, car-buying public. Use it to pop to the shops for a loaf of bread and some milk, and yes, you're going to attract a few stares along the way, but you'll still be able to fit just as much shopping in and park in all but the titchiest of spaces when you do arrive, and that's certainly something to be admired.
www.pipercross.net
www.remusuk.com
www.libertywalk-eu.com
www.ultraracinguk.co.uk
TECH SPEC
Tuning
BMW Mini 1600cc engine with Turbo Technics hybrid turbo, Ford Motorsport BOV and FMIC, uprated fuel system, Pipercross high flow performance air filter, Remus hi-flow downpipe and exhaust with volume adjusting valves, Motech Performance ECU remap
Chassis
Liberty Walk LB Stance Works kit and AirREX Digital Air suspension Installed by iKustoms, 3SDM 3-piece forged wheels 3.01FX Series – 17×9.5 ET0 front and 17×9.5 ET -9 rear, with matte black centres and gloss black lips, Toyo Proxes tyres 215/40 R 17 with stickers from Rebellion Automotive, strengthening and ARB from Ultra Racing, Rtec Auto Design full geometry set up
Styling
S6 Wraps full vehicle wrap in 3M Battleship Grey including the airbrushing by Foz's Airbrush Projects, window tints by O.G. Tinting Northampton
Interior
Cobra Nogaro bucket seats with Liberty Walk & TPC embroidery