Liberty Walk Mustang from The Performance Company
#PROJECTMUSTANG from TPC
I never thought I would use one of the only things I learned in French class, but
finally I can…….
"Énorme derrière" (meaning: huge backside). Has anything ever been more of an accurate description?
You may remember our last post of this exciting Mustang beginning it's adventure. (If not? read here )
If you did, then you would know this 'Stang' was destined to be the first Liberty Walk Mustang in the UK.
So what's changed since you've last seen it? well quite a lot.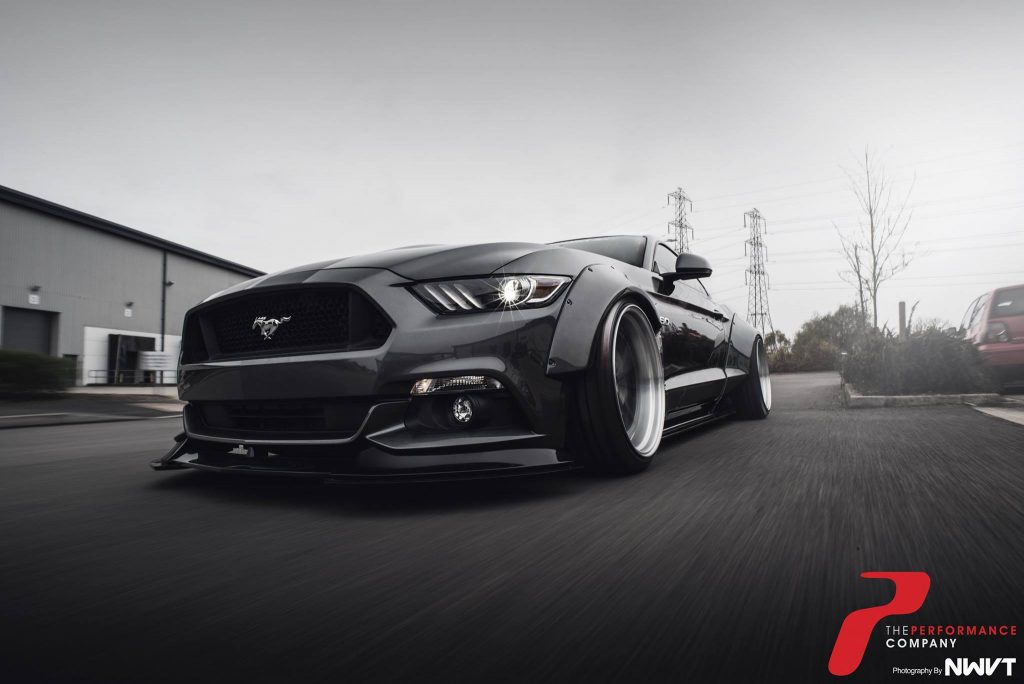 The ferocious Liberty Walk kit has been worked perfectly to the body, this means bigger arches front and rear, side skirt, front diffuser, rear splitter and an aggressive duck tail spoiler.
The Rear arches must be close to an extra 6 inches a side! Meaning a lot more room for the colossal 20″ x 12″  custom built 3SDM Wheels that are wrapped in Yokohoma 295/30R20 . Moving onto the front arches they are not quite as large but offer the front an unyielding appearance easily adding an extra 3 or 4 inches onto each side, again offering an impressive place for the exquisite dish of the 3SDM's to sit, again a moderate size of 245/35R20.
The front, well, it is almost villainous large front lip in the gloss black that really helps transfer your eyes from the side of the car to the monumentally hard looking front. Not something you're going to want to see in your rear view mirror.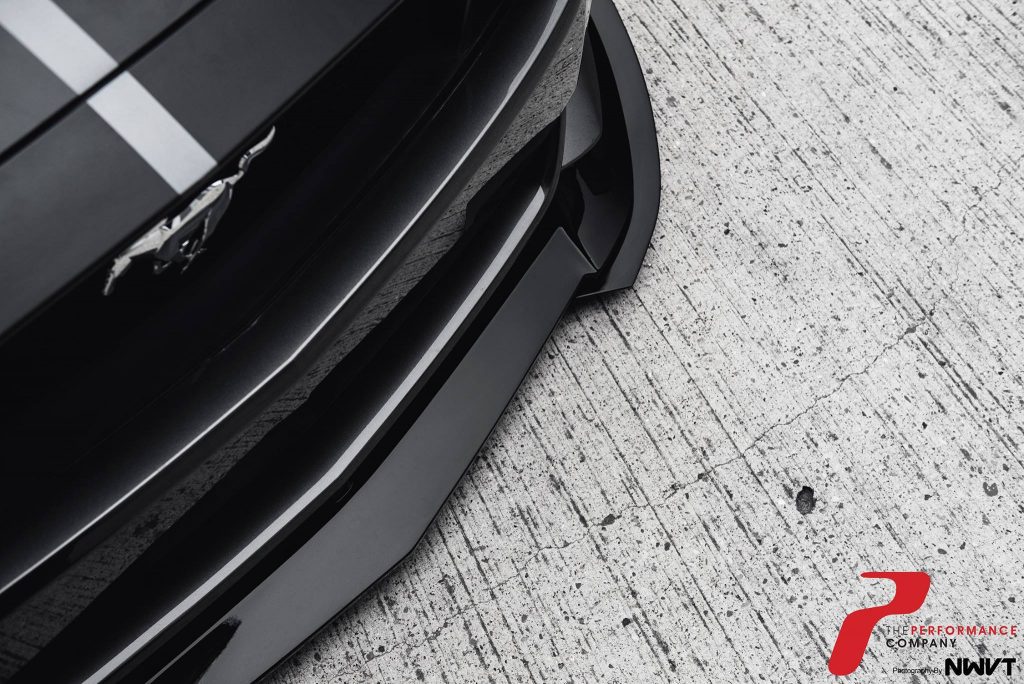 If we then switch it round and look at the rear of the car as I said before "énorme derrière". It really is a gorgeous back end of a car, but also probably my most favorite part. I guess with the roaring 5.0 V8 it's all I would ever see.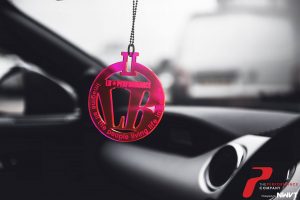 I must admit I was very anxious to hear how much larger the rear arches were going to be. It can sometimes be such an anti-climax. However the duck tail spoiler and the gloss black splitter which matches the car throughout, it has finished the car off the Mustang nicely making it look very mean. The larger than most Remus exhaust with gloss black tips complement it very well making it bond and work together.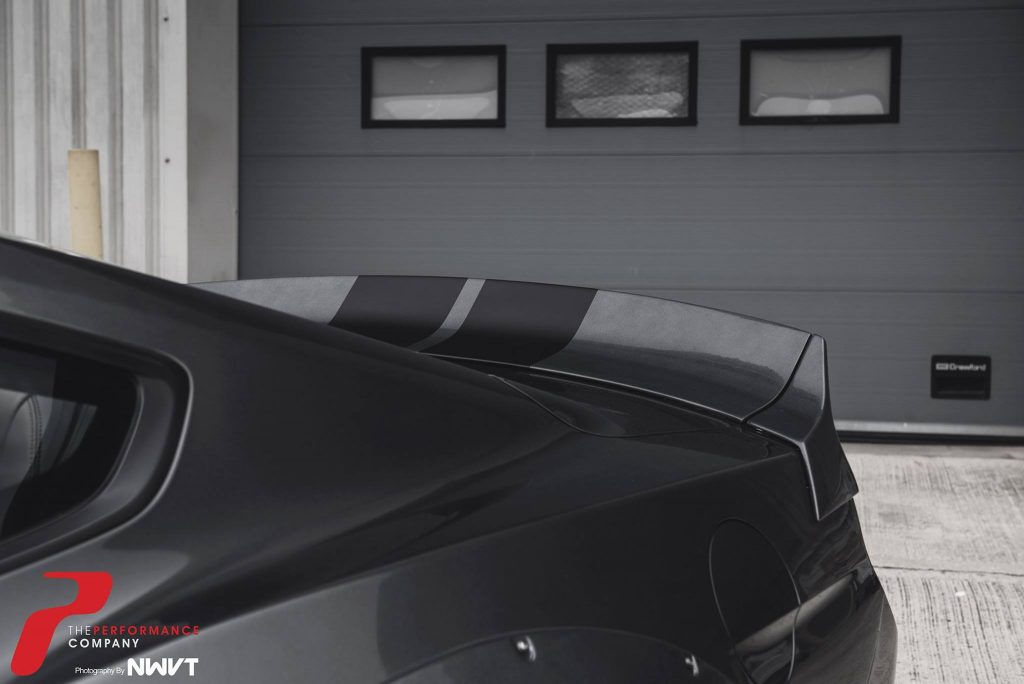 The spoiler has come in at an impressive angle, oddly looking like it should have been there all along, the spoiler runs the full width of the back of the car. Only revealing it's true identiy when the boot is up and leaving Satans spoiler horns.
If you get the privilege to get close enough, they have gone one step further with having TPC (The Performance Company) and the Liberty Walk Logo engraved into the spokes. The Wheels have been bespokely designed and inspired by the classic and iconic looking Eleanor found in the again iconic film Gone in 60 seconds.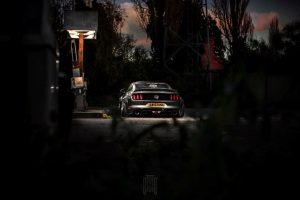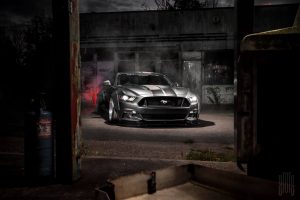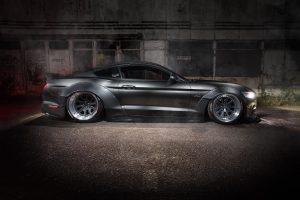 Any interest in the products mentioned, or would like to know more, please do not hesitate to get in touch,
email:  sales@potn.co.uk
Telephone: 01604 212140